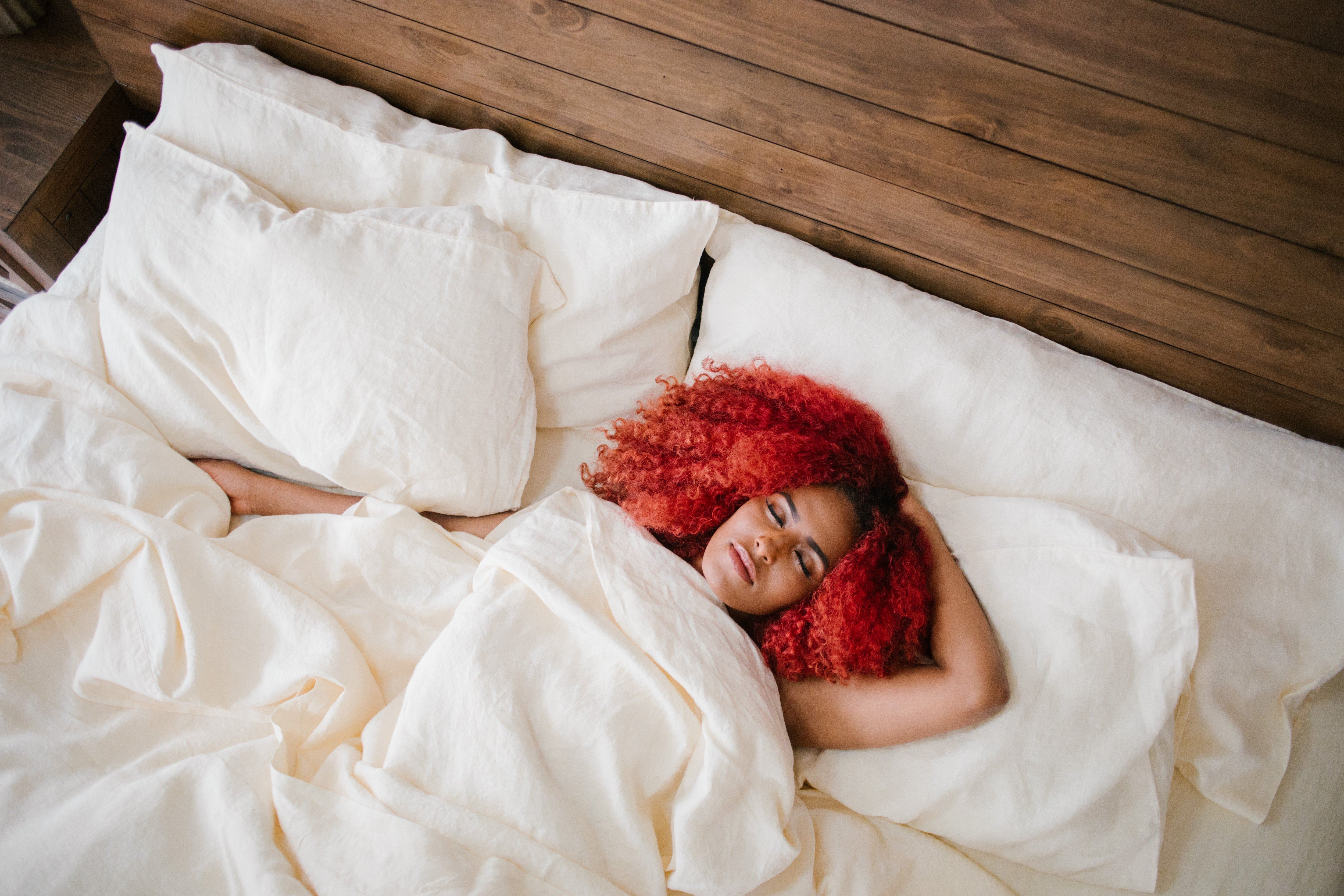 Vanilla Dreams are possible with Beflax Linen Bedding
Our newest Linen bedding collection in Vanilla Cream color
Only 100% Linen fabric, ethically sourced from Europe for your ultimate comfort and uninterrupted all night long sleep.
Linen fibers massage your skin while you rest, increasing your blood circulation - as a result, you're able to wake up more refreshed and rejuvenated - and who doesn't like that? Linen has also been found to help with night sweats due to its moisture wicking capability, so no more tossing and turning at night - just take a deep breath, relax and let your linen bedding do the magic!
You can always sleep well, knowing that our linen fabric is Oeko-Tex® Standard 100 certified and tested to ensure your safety, guarantying that they do not contain substances, harmful to health.
We use a unique melange weave in crafting our linen bedding sets that provides a great balance of comfort and weight and it's rich texture that feels pleasant to the touch (please note: the term melange refers to mix of fibers that are cross dyed to create a special visual effect to the fabric. We use sandy & white yarns for our Vanilla Cream natural linen fabric, it has warm hues).
This natural linen bedding keeps any room light and bright - get cozy this season with Beflax Natural Linen.